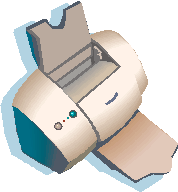 Printer Friendly
Seafood and Veggies with Red Curry
One of the joys of my life has been to see my children grow up sharing my love of cooking, especially darling daughter #2. While my son is more given to all-American man-food, my daughter shares my passion for other ethnic cuisines. In particular southeast Asian cooking. While her general unwillingness to follow recipes sometimes drives me nuts, I bow to her creativity. This wonderfully spicy concoction is simply amazing.
| | |
| --- | --- |
| 1 can | light coconut milk (see notes) |
| 1 tablespoon | red curry paste (see notes) |
| 3 tablespoons | fish sauce (see notes) |
| 2 teaspoons | brown sugar |
| 3 cups | button mushrooms (cut into 1" pieces) |
| 1 cup | fresh green beans, trimmed and cut into bite size pieces |
| 1 can | baby corn |
| 4 whole | Kaffir lime leaves (see notes) |
| ~ 1 cup | Thai basil leaves (see notes) |
| ½ teaspoon | crushed red pepper |
| 2-3 cups | shellfish (shrimp, scallops or calamari - or use a combo) |
Pour about ⅓ of the coconut milk into a wok and heat until it starts to develop an oily sheen on the surface. Add the red curry paste, fish sauce and sugar and mix thoroughly. Add the mushrooms. Stir to coat and simmer for a minute or two.
Stir in the remainder of the coconut milk, return to a boil and add the lime leaves, basil, green beans and baby corn. Simmer gently for about 5 minutes until the green beans are crisp-tender.
Stir in the shellfish and the red pepper, and simmer until the shellfish is cooked, about 3-4 minutes.
This will soupy and spicy. Serve in a bowl over rice (preferably Jasmine or Basmati) or rice noodles.
Notes:
The coconut milk, red curry paste and fish sauce can be found in any oriental market, and often in the oriental section of most good supermarkets. If you have trouble finding them they can be ordered online. Actually buying these types of ingredients online can be much, much less costly than what you'll pay in a supermarket, even with the shipping factored in. Look in the resources section for reliable online grocers.
Kaffir lime leaves can be pretty hard to find outside of an oriental market. If need be substitute some zest of a regular lime.
Darling daughter is fortunate enough to have a monster Thai basil plant in her garden. Not being so fortunate I substituted regular basil leaves. You'll lose a bit of the signature anise flavor associated with Thai basil, but it's still pretty good.