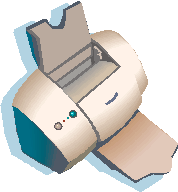 Printer Friendly
Thai Red Curry Fish Cakes
Darling daughter #2 probably loves Thai cuisine even more than I do, so after serving this dish for dinner guests one evening she immediately called me to rave about good it was. She adapted the recipe from Thai: The Essence of Asian Cooking, and after trying it for myself I can only agree. I served it one evening to my son and a good friend, neither of which are big Thai fans, with the same results: a very clean platter. This is a winner!
| | |
| --- | --- |
| 1 pound | white fish filets (we used pond raised catfish), chunked |
| 1-2 tablespoons | red curry paste (see notes) |
| 1 large | egg |
| 2 tablespoons | Thai fish sauce |
| 1 teaspoon | sugar |
| 2 tablespoons | corn starch |
| 3 whole | Kaffir lime leaves, thinly sliced |
| ½ cup | green beans, thinly sliced (see notes) |
| 2 medium | shallots, thinly sliced |
| vegetable oil for frying | |
Put the chunks of fish, curry paste, and egg into a blender or food processor and blend to a smooth paste. Transfer to a bowl and stir in the remaining ingredients. mixing well.
Using your hands or a spoon, form the mixture into patties about ¼" thick and 2-3" in diameter. Heat the oil in a wok, or frying pan, to about 350º (see notes.) A cube of bread should brown in about 45 seconds.
Fry the fish cakes a few at a time, taking care not to crowd the pan, or allow the oil to cool excessively. You can use enough oil to submerge completely, or use less oil and turn once during frying. Fry for 4-5 minutes until evenly brown. The middle will be pink (from the curry paste), but shouldn't be translucent.
Remove the cakes from the wok, draining off the excess oil, and let dry on paper towels.
Notes:
Red curry paste is found in the oriental food section of most large grocery stores.
Slicing fresh green beans is a huge pain. If you can find the very thin, French style haricoverts it makes the process easier.
Kaffir lime leaves can be hard to find outside of an oriental market. You could substitute the zest of a regular lime but the unique flavor of the Kaffir lime would be lost.