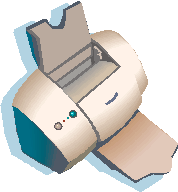 Printer Friendly
Steamed Clams
I've a huge seafood fan, but I've never been real big on steamers, so I've never made them myself. However, a while back dear wife and I found ourselves responsible for the steamers at our club's annual clam bake. Panic time! But we did our due diligence, researched the subject thoroughly (actually, Carol gets all the credit for this), applied our own cooking sense, and wound up the stars of the party. Everyone agreed these were the best steamers ever. So if you ever found yourselves wanting steamers, and don't wish to make the trek to the local seafood bar, this recipe is sure to please.
This recipe provided 15 persons with steamers as an appetizer. For fewer diners plan on about 1½ pounds per person appetizer
| | |
| --- | --- |
| ½ bushel | fresh clams |
| ½ cup | Old Bay seasoning |
| 2-12 ounce | beers |
| 2 pounds | unsalted butter |
| water | (see notes) |
Just before steaming the clams you want to clarify the butter.
Once the clams are ready for steaming (see notes) bring the beer, seasoning and enough water to bring the liquid up one inch from the bottom of the pot, to a rolling boil. Add the clams and allow the liquid to return to a boil. It should be foaming considerably due to the beer.
Close the lid and steam for 10-15 minutes. You'll know the clams are ready when they have opened their shells ½ to ¾ of way.
Either remove the clams to another container, or carefully strain the liquid into another container (a picture works nicely.) You'll notice that the amount of liquid in the pot has increased considerably due to the liquid rendered from the clams.
For individual servings divide the clams into bowls, and serve each with a ½ cup of the strained broth, and ¼ cup of the drawn butter.
Notes:
It's preferable to purchase the clams the day you wish to prepare them, but they'll easily hold overnight in the fridge, or in a cooler with ice.
Most clams purchased today are farm raised and don't require scrubbing. Check with your fish monger if you're unsure.
A couple of hours before cooking remove the clams from the fridge and submerge in tap water.
About a half hour or so before steaming, you want to pick over the clams. Drain off the water and discard any that have cracked shells. Clams that are completely closed are keepers. For any that are still partly opened simply poke them with you finger, if they move or squirt at you, they're fine. You basically don't want to eat any that have died.
The amount of water added will depend on the size of the pot you are using. You only want about an inch of liquid to begin with. After all these are steamers, not boilers ☺
If you scale down the recipe, don't cut the amount of Old Bay to any less than a couple of tablespoons.