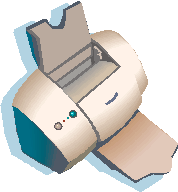 Printer Friendly
Big Daddy's Minorcan Clam Chowder
When I arrived in St. Augustine it didn't take my culinary curiosity long to start sniffing out the story on Minorcan chowder of which hundreds of variations are found in restaurants all along the First Coast.
The Minorcans were recruited as plantation workers from the isle of Minorca in the Mediterranean in 1768. The Minorcans believed themselves to be contracted as indentured servants to the owner of a plantation down near what is now Daytona. On the trip over they stopped briefly in the Caribbean before pushing north to Florida where they were quickly enslaved. Eventually some of the settlers managed to escape, and found their way north to St. Augustine where they were offered asylum by the Governor. These settlers went on to be productive members of St. Augustine, and are credited with introducing the Datil chile (thought to have originated in the Caribbean) and Minorcan chowder to the local cuisine.
Minorcan style chowder is reminiscent of Manhattan clam chowder in that it is a tomato-based stew, and also of the conch chowders found in the Caribbean.
4-6 ounce cans
Snow's clams, diced or chopped
4 slices
bacon, cut into 1/4" pieces
1 medium
onion, chopped
2 ribs
celery, chopped
1 medium
bell pepper, minced
2 medium
russet potatoes, ¼" dice
4 cups
diced tomatoes
3 cups
water
½ teaspoon
salt
½ teaspoon
thyme
½ teaspoon
allspice
½ teaspoon
Mexican oregano
1 whole
Datil chile (see notes)
1 whole
bay leaf
Lime juice
Allow the clams to drain well reserving the juice (should be about 2 cups.) Cook the bacon until fat is rendered, but do not crisp. Add the Holy Trinity (onion, celery, bell pepper) and sauté until softened. Add the seasonings, lemon juice, tomatoes, chiles, water and reserved clam juice. Return to a boil and allow to simmer, uncovered, for about 1 hour.
Add the potatoes and clams, cover the pot and cook for about 10 minutes until the potatoes start to get tender.

For best results allow to cool completely, and reheat before serving. Imagine you're at the chowder debate :).

Notes:
I strongly urge you to use datil peppers. If you must substitute do so with scotch bonnets or habaneras. These close chile cousins exhibit an earthy, smoky flavor that add much more than heat. Other chiles will detract from the flavor and the pedigree of this dish.
Additionally please note that datils, bonnies and habs are hot! One of these super hot chiles give this pot of chowder a nice bite. If you're heat averse you may want to go with a half of chile, or remove the seeds and devein first. As always – handle with care.