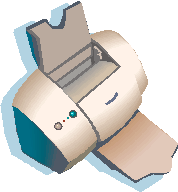 Printer Friendly
Green Curry with Shrimp
This is fairly authentic Thai green curry. Thai curries usually include coconut milk, ginger, Kaffir lime leaves, and curry paste. The basic difference between green and red curries is that the green is made from unripe (green ) chiles while the red curries are made from ripe (red) ones - but they are both hot!
After those basic ingredients you'll often find Thai basil, lemon grass and, of course, garlic. Use two to three tablespoons of green curry paste (you may need to find an Asian grocer to get this stuff) according to the amount of heat you like.
| | |
| --- | --- |
| 2 tablespoons | peanut oil |
| 1 cup | chopped white or yellow onions |
| 2 cups | chopped red bell pepper |
| 2 stalks | lemon grass (white bulbs only), split in half and smashed with knife |
| 4 cloves | garlic, minced |
| 1 inch fresh | ginger, minced |
| 2 to 3 tablespoons | green curry paste |
| 4 whole | kaffir lime leaves (see notes) |
| 1 - 14 ounce can | unsweetened coconut milk |
| 1 cup | fish stock (or substitute chicken broth along with 1-2 teaspoons fish sauce) |
| 1 pound | 21-25 count raw shrimp, peeled and deveined |
| 5-6 whole | Thai basil leaves (substitute Mediterranean basil - see notes) |
| 2 tablespoons | corn starch (optional - see notes) |
| 2 tablespoons | water (optional - see notes) |
| salt to taste | |
Mix the water and corn starch to form a slurry and set aside.
Heat wok over medium-high heat, and add the oil. When it reaches the smoking point add the onion and bell pepper. Stir fry until just beginning to soften, about 3 - 5 minutes. Add lemon grass and stir fry an additional minute. Add the garlic and ginger and cook until aromatic, about 30 seconds
Add the curry paste and cook an additional 30 seconds. Add the coconut milk, fish stock, lime leaves and basil leaves and bring to a boil. Reduce heat and gently simmer for about 5 minutes. Add shrimp and allow to poach for about 2-3 minutes until just pink (shrimp cook very quickly and overcooking will make them tough.) If additional thickening is desired add the corn starch slurry and stir until thickened. Remove from heat.
Serve over Basmati or Jasmine rice -- you are now in heaven!
Notes:
Often times you'll read that if you can't find Kaffir Limes (not unusual) that you should substitute regular limes, or lime leaves. Truth is that the difference is night and day. Please so make the substitution if necessary, but when you finally get to taste a Kaffir lime you'll be amazed at the difference.
This recipe isn't generally thickened as are many SE Asian sauces, but it's certainly okay to do so if you prefer.
Thai basil has a distinct anise (liquorice) flavor, and it's also quite spicy.