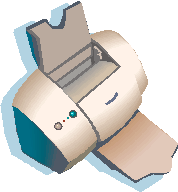 Printer Friendly
Curried Black-Eyed Peas
This recipe comes by way of Darling Daughter #2. She has been into Indian cuisine for a long time and knowing my love of black-eyed peas (southern style) she figured I would probably love this. Good guess on her part. It is magnificent although the flavors are distinctly Indian and bear little resemblance to my mother's black-eyed peas. I've tinkered a little mostly for convenience but this remains true to the spirit of the original recipe. She thought it was very spicy, and while I thought it was perfectly spiced please be forewarned - you may want to omit the chiles.
¼ cup
canola oil
4 whole
cloves
1 teaspoon
whole black peppercorns
6 whole
cardamom pods
1" piece
cinnamon stick
3 whole dried
chile de arbol (or equivalent)
2 large
bay leaves
1½" piece fresh
ginger. peeled and minced
1 large
onion, finely chopped
2 teaspoons
salt
3 cloves
garlic, minced
1 tablespoon
ground coriander
2 teaspoons
ground cumin
1 teaspoon
Garam Masala
½ teaspoon
ground cayenne
1 14½ ounce can
diced tomatoes, pureed in a blender
½ cup
plain yogurt
3 14½ ounce cans
black-eyed peas
1 cup
chicken broth
In a large saucepan or Dutch oven heat the oil over medium high heat. Add the cloves, peppercorns, cardamom, cinnamon, chiles and bay leaves and cook until the cinnamon unfurls, about 1 to 2 minutes.
Add the onion and sauté until soft, about 15 minutes. If the onion begins to stick to the pan add a little broth as necessary to deglaze. Add the garlic, ginger, coriander, turmeric, cayenne and salt and cook for an additional minute until the garlic and ginger become aromatic.
Add the tomatoes and bring to a simmer. In a small bowl add some of the hot liquid to the yogurt and stir well to temper. Add the yogurt, broth, Garam Masala and peas stirring well to combine. Allow the dish to return to a simmer and heat through. Stir well and remove from heat. Serve with Basmati rice.
Notes: