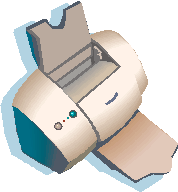 Printer Friendly
Blackeyed Peas and Rice (Hoppin' John)
It's funny how some kids grow up lovin' foods other kids wouldn't eat on a bet. So it was with me, and blackeyed peas. My Mom, as well as all my aunts, served Hoppin' John with white rice at dinner time at least once a week, and it was always on the table for large family get togethers. It was (and still is) for us what red beans are to the Cajuns, and what black beans are to the Cubans. Throw in a few chunks of ham and it was a meal unto itself.
The name, "Hoppin' John" does not come, as many seem to think, from the story of the dinner guest named John who was invited to "hop in," but from the French name for pigeon peas. "Pois pigeons" was easily corrupted from the strange-sounding French to its nearest English equivalent - which resulted in Hoppin' John. The tradition that Hoppin' John is a lucky dish also has a simple origin. In slavery days, peas and rice, especially with hog jowl, was considered a fine, even a gala, dish served on New Year's day.
| | |
| --- | --- |
| 1 cup | converted white rice, cooked |
| 1 pound | dried blackeyed peas (technically they're beans but who am I to mess with tradition?) |
| ~ 4 cups | chicken broth |
| ½ pound | ham, chopped into ½" chunks (optional) |
| 1 medium | ham hock, preferably smoked |
| 1 medium | onion, chopped |
| 1 medium | bell pepper, minced |
salt and pepper
Rinse and pick over peas. Place peas in large cooking pot and cover with water. Bring to a boil for two minutes, remove from heat, cover and let sit for one hour. Alternately the peas can soak overnight.
Drain the peas. Add the bell pepper, ham hock, onion and broth to the peas. Bring to a simmer and cook until tender, approximately one hour or so. Add additional water if necessary to keep peas covered. Remove salt pork and using a potato masher, mash about ¼ or so of the peas so that the curd is released and thickens the broth. Add salt and pepper (be generous with the pepper) to taste. Serve over white rice.