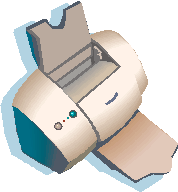 Printer Friendly
Creole Crab and Corn Chowder
Some of the best crab chowder I have ever eaten comes for the kitchen of the South Beach Grill, in St. Augustine, Florida, just a couple of miles from where I live. After deciding to create my own, I started with a recipe from Emeril Lagasse, which eventually morphed into to this. Trust me when I say, this stuff is simply to die for. I still prefer going to the South Beach Grill, where I can eat my chowder while watching the waves wash up on the beach, but hey, this will do just fine!
2 tablespoons
olive oil
1 cup
minced onions
16 ounce package
frozen sweet corn, thawed
3 cloves
garlic, minced
1 cup
finely chopped celery
1 tablespoon
Creole seasoning
1 tablespoon
Old Bay seasoning
2 cups
seafood stock (see notes)
3 medium
bay leaves
3 cups
whole milk
2 cups
heavy cream
3 tablespoons
unsalted butter
3 tablespoons
AP flour
~ 1 pound
crab meat (see notes)
˝ cup
diced green onions (green part only)
1 teaspoon
Worcestershire sauce
S&P to taste
Heat the oil over medium heat in a soup pot large enough for all ingredients. Add the onions, corn and celery and sauté until softened, about 6-8 minutes. Add the garlic, and sauté for an additional minute or so, until the garlic is aromatic.
Add the Creole seasoning and the Old Bay. Combine well and cook for about a minute to bring out the flavors of the seasoning. Add the stock and bay leaves, and bring to a simmer. Add the milk and the cream, return to a simmer and allow to cook for about 10 minutes.
While the stock and cream are simmering prepare a roux from the butter and flour by melting the butter in a small sauce pan, and then slowly adding the flour, whisking all the while, until the butter and flour are well combined, and set aside. When the stock and cream have finished simmering add the roux, a tablespoon at a time, stirring until the mixture has returned to a simmer and thickened (see notes.)
Stir in the crab meat, green onions and Worcestershire sauce, and simmer for an additional 6-8 minutes. Adjust for salt and pepper and serve.
Notes:
Seafood stock is made by slowly simmering shrimp heads and crab shells, or even fish bones, and straining. A simpler way is to buy prepared stock from the grocer, or use a stock base (Pendery's makes great stock bases.) In a pinch use chicken broth.
Lump crabmeat is the best (make sure it is picked over for shell pieces), but it is also expensive. If your budget demands something more friendly then substitutive imitation crabmeat, available in most markets. The chowder will still be wonderful.
If the chowder is too thick for your liking then thin it with more whole milk.