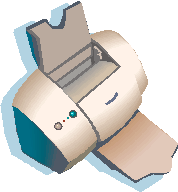 Printer Friendly
Big Daddy's Chicken Enchiladas
Enchiladas are almost always made with corn tortillas although substituting flour tortillas wouldn't be a crime. Basically they are tortillas, stuffed with most anything but always including cheese, baked in the oven topped with enchilada sauce and more cheese. When served for brunch they are often topped with a fried egg (soft yolk) and diced tomatoes and shredded lettuce on the side. This makes 8 6" enchiladas.
For Sauce
| | |
| --- | --- |
| 5-6 cups | chicken broth |
| 1 cup | onions, diced |
| 3 cloves | garlic, diced |
| 1 tablespoon | Mexican oregano (see notes) |
| 1 tablespoon | cumin |
| 4 tablespoons | chili powder |
| 3 tablespoons | flour |
| ½ ounce | semisweet chocolate |
| salt and pepper | to taste |
| ¼ cup | chipotle en adobo (see notes) |
| 3 tablespoons | olive oil |
For Enchiladas
| | |
| --- | --- |
| ~5 cups | cooked, shredded chicken |
| 1 cup | onions, diced |
| 1 cup | drained, chopped olives, green or black |
| 1 pound | Jack cheese, shredded |
| 8-6" | soft tortillas, corn or flour |
Start by making the sauce. Heat the oil in saucepan over medium low heat. Add onion, garlic, oregano and cumin. Sauté until onion is almost tender, about 10 minutes. Mix in chili powder and flour. Mix until flour is completely incorporated. Gradually whisk in the broth, increase heat and simmer, stirring frequently, for about 35 minutes. Remove from heat. Whisk in chocolate and chipotle en adobo and salt and pepper. Allow to cool.
Spread about ½ cup of the sauce on the bottom of a (~)13x9x2-inch baking pan. Mix about 1 cup of the sauce in with the chicken. Roughly use about ½ of the shredded cheese, all the chicken and proportionally part of the diced onion to fill the tortillas. Roll up each stuffed tortilla and place in the pan seam side down. When all the enchiladas are done cover with remaining sauce and cheese.
Cover the enchiladas with foil and bake in a preheated 375 degree oven for 20 minutes. Remove the foil, top with the chopped olives, and bake an additional 10 minutes until the sauce bubbles.
Serve with extra salsa and sour cream as desired.
Notes:
Mexican oregano isn't related to the Mediterranean variety but is an entirely different herb. It can be hard to find in American markets so feel free to substitute.
Chipotle en Adobo can usually be found in the ethnic sections of large markets, or you can make your own.