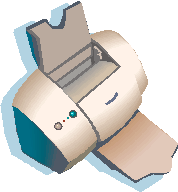 Printer Friendly
Black Bean Soup
This is a recipe that I have tinkered with for a long time and I believe that I have finally hit on a winner. This soup is truly delicious. Used to be I'd always start with dried black beans and prepare them from scratch. With this recipe I decided to use canned beans to demonstrate that the old method isn't necessary to produce an excellent dish. Not to mention that is all comes together way faster.
Yum!
4-15oz cans
black beans, drained

4

cups

chicken broth
4 cloves
garlic, pressed

2

medium

red bell pepper, diced
1 large
onion, diced
1-2 medium
Chile de Arbol, seeded and diced (see notes)
2 teaspoons
paprika

2

teaspoons

ground cumin
1 teaspoon
Mexican oregano
1 teaspoon
thyme
2 medium
bay leaves
1-2 chipotle en adobo
chopped (see notes)
2 tablespoons
of the adobo sauce ( see notes)
1 medium
lime, juiced

2

tablespoons

red wine vinegar
Green onions
finely chopped for garnish
salt and pepper to taste
Using a pot or Dutch oven large enough for all ingredients sauté the onion, bell pepper, bay leaves and chiles de Arbol until the onion is soft and translucent, 8 to10 minutes. Add garlic and seasonings and cook an additional minute or so until aromatic. Add the beans, chipotle and the broth. Bring to a slow simmer and cook for about 45 minutes or so to allow the broth to reduce. During the last 5 minutes or so add the lime juice, vinegar and adobo sauce.
Using your blender, or immersion wand, blend the ingredients (making sure to remove the bay leaves first) until the ingredients have mostly pureed leaving some beans and veggies for texture. If the soup is too thick add additional water or broth to reach a consistency you like. Adjust for salt and pepper and serve with crusty bread, and green onions and sour cream.
Notes:
Chile de Arbol is a medium hot chile from Mexico sometimes referred to as a bird's beak chile. This type of chile doesn't add much in the way of flavor so feel free to substitute. You can even substitute crushed red pepper flakes if you wish.
Chipotle en adobo can be found in all Latin markets, and most large grocery stores. They come in small cans with the chipotles smothered in the sauce (smoky, spicy and delicious). You may also make your own.