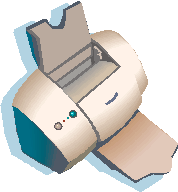 Printer Friendly
Tuscan White Bean Soup
Tuscany is a province of northern Italy famous for it's cuisine and the home of this simple yet delicious white bean soup. This recipe, modified a bit, is from Cook's Illustrated, one of the very best cooking magazines around. Cannellini beans are white kidney beans and the most common type used for this soup. They are a little harder to find than their red cousins but look in the ethnic sections of larger supermarket and you shouldn't have any trouble finding them. The soup is simplicity itself and the flavors of garlic and rosemary combine to make this very special. It is also very healthy. Omit the olive oil, which the original recipe suggests you drizzle over the soup when served, and this becomes a diet friendly dish that is practically fat free.
| | |
| --- | --- |
| Broth | |
| 4-6 ounce piece | salt pork (or use pancetta if you can find it), cut into 1" cubes |
| 12 cups | water |
| 1 pound | dried cannellini beans |
| 1 large | onion, unpeeled and halved end to end |
| 4 cloves | garlic, unpeeled |
| 1 medium | bay leaf |
| 1 teaspoon | salt |
| | |
| Finished Soup | |
| 1 small | onion, diced medium |
| 3 cloves | garlic, finely minced |
| 1 tablespoon | olive oil |
| 1 sprig | fresh rosemary (substitute a scant ¼ teaspoon dried if you must but it won't be as good) |
| | salt and pepper to taste |
| | Balsamic vinegar, for serving |
In a large, heavy saucepan cook the salt pork over medium heat until well browned, about 10 minutes. Add remaining broth ingredients and bring to a boil over medium high heat. Partially cover (lid slightly askew), reduce heat to low and simmer, stirring occasionally, until beans are almost tender (i.e. al dente), about 1 hour. Remove beans from heat, cover and let stand until beans are very tender, 20 to 30 minutes.
Drain beans reserving 5 cups of the broth. Discard the salt pork, onion, garlic and bay leaf. Allow beans to cool.
While the beans are cooling, heat oil over medium heat and cook the onion and garlic until the onions have softened, about 5 to 6 minutes. Add cooled beans and reserved broth and return to a simmer over medium high heat. Submerge the rosemary sprig, cover and remove from heat. Let stand for about 20 minutes. Discard rosemary, season with salt and pepper.
The soup is ready at this point but if you like a creamier soup use a potato masher to pulverize some of the beans. This allows the released curd to thicken the broth.
This is traditionally served with Balsamic vinegar but it is delicious without it.