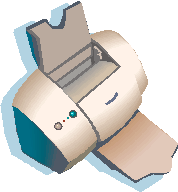 Printer Friendly
Turkey Vegetable Soup
Everyone, it seems, has their own version of "cabbage soup" and this is mine. If you're minding your weight, or you just want to eat healthy it doesn't get any better than this. This is delicious and practically calorie free. Eliminate the ground turkey all together and this becomes a vegetarian's delight and a "zero pointer" on the Weight Watcher's point scale. But at the bottom line this is as tasty as it is healthy. Even my son, the ultimate carnivore, likes it. And that's saying something!
1/2 pound
ground turkey
1 tablespoon
olive oil
one medium
onion, chopped
3 large
carrots, peeled and chopped
4 cloves
garlic, minced
1 handful
green beans, snapped into 1" to 2" pieces
2 cups
sliced mushrooms
2 cups
tomatoes, diced (or one 14.5 ounce can)
1/4 head
cabbage, chopped
5 cups
chicken broth (about three 14.5 ounce cans)
1 tablespoon
oregano

¼

cup
fresh parsley
1/2 teaspoon
dried thyme
1/2 teaspoon
cayenne
1/2 teaspoon
salt
1/2 teaspoon
black pepper
2 cubes
chicken bouillon
In a large soup pot heat the oil over medium heat and add the turkey. Sauté until the meat is no longer pink. Add the garlic, onion, carrot and mushrooms and continue to sauté until the mushrooms have begun to render their liquid and the veggies are starting to get tender - about 5 minutes. Add all remaining ingredients, allow to come to a boil, reduce heat and simmer for about one half hour.
This may be served immediately or allowed to cool first then reheated. This gives the flavors a chance to blend and intensify.