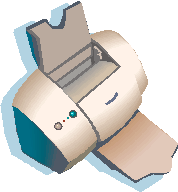 Printer Friendly
Tikka Masala
This Indian-inspired dish is said to be the "national" dish of the United Kingdom, replacing the beloved Yorkshire pudding. While that may, or may not, be entirely true it's popularity has increased exponentially after its' "accidental creation" a few years ago. Tikka is the Indian word for (traditionally) chicken marinated in spices and yogurt and then grilled. As the story goes a diner at an Indian restaurant in the U.K. returned her Tikka chicken complaining that it was dry and overcooked. The desperate chef quickly whipped together a sauce of tomatoes, cream, onions and Masala seasonings, folded in the chicken and returned it to the diner who went on to sing praises to the chef. Tikka Masala was born.
Cooks Illustrated perfected this recipe; the trick being to keep the chicken, or shrimp, from suffering the fate of the poor chef. That is keeping it tender and moist. Truly the only secret is to avoid overcooking. This recipe calls for using a broiler thus making it a year-round recipe, but feel free to use an outdoor grill instead. Best served with basmati rice.
| | |
| --- | --- |
| For the Tikka | |
| ~2 pounds | boneless, skinless chicken breast, or raw shrimp (26- 31 count), peeled and deveined |
| 1 teaspoon | ground cumin |
| 1 teaspoon | ground coriander |
| 1 teaspoon | salt |
| ½ teaspoon | cayenne pepper |
| 1 cup | plain whole-milk (or reduced fat) yogurt |
| 2 tablespoons | vegetable or peanut oil |
| 2 cloves | garlic. minced |
| 1 tablespoon | grated ginger |
| For the Sauce | |
| 3 tablespoons | vegetable or peanut oil |
| 1 medium | onion, diced |
| 2 cloves | garlic, diced |
| 1 tablespoon | grated ginger |
| 1 fresh | Serrano or Jalapeno chile (see notes) |
| ½ teaspoon | ground cumin |
| ½ teaspoon | ground coriander |
| 1½ tablespoon | Garam Masala (see notes) |
| 1 tablespoon | tomato paste |
| 1-28 ounce can | crushed tomatoes |
| 2 teaspoons | sugar |
| ½ teaspoon | table salt |
| 1 cup | heavy cream |
| ¼ cup | chopped cilantro (see notes) |
Combine cumin, coriander, salt and cayenne in a small bowl. Sprinkle chicken or shrimp with spice mixture and set aside in the fridge for 30-60 minutes. In separate bowl whisk together yogurt, oil, garlic and ginger.
To prepare the sauce heat oil in a large Dutch oven, or heavy sauce pan, over medium heat until shimmering. Add the onion and cook, stirring frequently, until light golden, about 8-10 minutes. Add garlic. ginger, chile, tomato paste, cumin, coriander and Garam Masala; cook while stirring frequently until fragrant, about 3 minutes. Add crushed tomatoes, sugar and salt and bring to a boil. Reduce heat to medium low, cover and simmer for 15 minutes while stirring occasionally.
Stir in cream and return to a simmer. Remove pan from heat and cover to keep warm.
While sauce simmers, adjust rack to upper-middle position and heat broiler (see notes). Using tongs dip chicken or shrimp into yogurt mixture (chicken should be coated with a thick layer of the yogurt) and arrange on a wire rack set into a foil-lined baking sheet or broiler pan. Broil chicken until thickest parts register 150º to 160° on an instant read thermometer, and exterior is lightly charred, 10 to 18 minutes (flipping halfway through cooking.) About 2 minutes per side for the shrimp should be fine.
Let chicken rest 5 minutes, then cut into 1" chunks and stir into warm sauce (though you don't want the chicken to simmer in the sauce.) Stir in cilantro, adjust for S&P, and serve over rice.
Notes:
Cilantro is the traditional herb for this dish, but if you are cilantro shy (as am I) substitute Italian parsley (NOT curly parsley which has no flavor.)
Two pounds is a lot of shrimp. When I make the shellfish version I used one pound of shrimp and cut down on the amount of sauce I make.
This recipe works just as well on the grill instead of the broiler.
10 to 18 minutes is a large spread in cooking time, but it's because broilers can be so different. Check the chicken after 5-6 minutes and if it's browing well turn the pieces and cook until the other side is browned and the internal temp of the chicken pieces reaches 150º to 160°.
Grilling would be the traditional method, but to save time I often cut the chicken into pieces first and sear the chicken pieces (and/or shrimp) in a non-stick skillet for about 2 mintues per side.