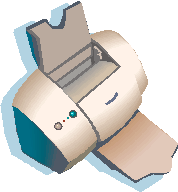 Printer Friendly
Thai Curry Hotpot
I can't recall the where the idea for this dish originated but in any case it's been modified quite a bit. You can think of this as a vegetable stew to which you add the protein of your choice: grilled beef, pork, chicken or poached shrimp. Substitute tofu to make a vegetarian dish. The sauce is fabulous and would make a wonderful curried gravy to serve over rice even without the rest of the ingredients. Be creative with your choice of veggies; adapt it to what you have on hand avoiding soft ones like zucchini or summer squash.
| | |
| --- | --- |
| 6-8 cups | chopped veggies such as mushrooms, bok choy, carrots, celery, red bell pepper, butternut squash, etc. (see notes) |
| 3 large | leeks, white part only, sliced into 1/4 inch pieces |
| ½ pound (or more) | shrimp (peeled and deveined), pork, chicken, beef or tofu (see notes) |
| 2 tablespoons | peanut oil |
| 3 large | garlic cloves, minced |
| 2 inches | ginger, minced |
| 2 whole | Thai chiles, seeded and minced |
| 1-2 tablespoon | red curry paste (see notes) |
| 1 teaspoon | brown sugar |
| 1-15 ounce can | unsweetened coconut milk |
| 3 cups | broth (chicken of veggie) |
| 3 tablespoons | soy sauce |
| 3-4 leaves | Thai basil (substitute Mediterranean basil) |
| equal parts | corn starch and water |
| 1 lime | juiced |
Heat the oil over moderately high heat in a pot large enough to hold all the vegetables. Add the leeks and sauté, stirring frequently, until partially softened, about 3-4 minutes.
Add the garlic, chiles and ginger and sauté for a minute more, then add the sugar and mix well. Add the soy sauce, reduce the heat to medium and deglaze the pan.
Add coconut milk, broth, salt, basil leaves, curry paste and the vegetables. Bring to a boil then lower the heat and simmer uncovered for about 30 minutes.
Add you protein of choice once the vegetables are tender. Salt to taste and add lime juice. Allow the dish to sit, covered while the shrimp poaches or the tofu or other meats heat through, about 15 minutes.
Mix corn starch and water into a slurry and add to thicken to the desired consistency.
Serve over Basmati rice.
Notes:
Prepare the tofu by placing on a plate or cutting board with lots of paper towels, weighted down with a heavy plate (put the can of coconut milk on top) for 15 minutes to force out the moisture. Then cut into 1/2 inch cubes & sauté in nonstick pan with a little peanut oil or cooking spray until browned all over.

The red curry paste gives the dish it's signature flavor along with heat. 1-2 tablespoons is a good balance of the two. If the dish is too spicy eliminate the Thai chiles before the cutting back on the curry paste.

The veggies need to be the kind that do not turn to mush when cooked for a while. Zucchini, for instance, would be a bad choice.
Notes:
¼ ½ ¾ o
onclick="NewWindow(this.href,'name','800','400','yes');return false" onfocus="this.blur()"