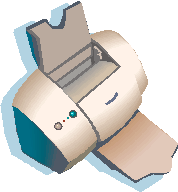 Printer Friendly
Stuffed Bell Peppers
If you have memories of soggy, ketchup-topped concoctions stuffed with mystery ingredients then you are in for a wonderful surprise. Inspired by a recipe in a recent issue Cook's Illustrated these stuffed bell peppers are bursting with flavor and absolutely delicious. Make sure and use red, yellow or orange peppers as the green ones, which haven't ripened yet, aren't as sweet and may be somewhat bitter. Select peppers that are about the same size and have broad bases that keep the peppers from falling over. This should make enough filling for 4 peppers.
| | |
| --- | --- |
| 4 large | bell peppers (preferably red, yellow or orange) |
| 1½ cups | cooked Basmati rice (substitute plain rice if necessary but Basmati rice will be more flavorful) |
| 1 tablespoon | olive oil |
| 1 medium | onion, diced |
| 1 pound | ground pork |
| 1 tablespoon | ground cumin |
| 2 teaspoons | garam masala (or 1 teaspoon ground cardamom and ½ teaspoon ground cinnamon) |
| 1 tablespoon | crushed red pepper |
| 3 cloves | garlic, minced |
| 1 tablespoon | minced fresh ginger |
| 2 cups | diced tomatoes |
| 1 cup | feta cheese, crumbled |
| 4 tablespoons | sesame seeds, lightly toasted |
Preheat oven to 350 degrees.
Cut about ½" off the top of each pepper and remove the seeds and core. Submerge the peppers in boiling water and cook until they are beginning to soften, 3-5 minutes depending on the thickness of the pepper. Remove from water, drain and set on paper towels, cut side up, to cool.
In a non-stick pan brown the ground meat, drain and set aside in a mixing bowl large enough to hold all stuffing ingredients. Heat the olive oil over medium heat, add the onion and cook until softened and beginning to brown, about 5 minutes. Stir in the garlic and ginger and cook until fragrant, about 30 seconds. Add the tomatoes and spices, combine well and cook until 3-4 minutes until all is heated through then add to the mixing bowl with the browned meat. Add in the crumbled feta cheese and combine well. Salt and pepper to taste.
Place peppers cut side up in a square baking dish just large enough to hold them. Spoon the mixture, dividing evenly, into the peppers. Top each pepper with one tablespoon of the sesame seeds. Bake on center rack of oven until the cheese has melted and the stuffing is completely heated through, about 30 minutes.
Serve immediately.