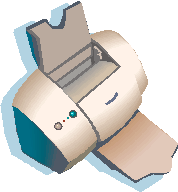 Printer Friendly
Soy Braised Chicken
An ages old tradition in many parts of southeast Asia, braising, or stewing, in soy sauce yields juicy, flavorful results. This recipe for chicken is based on one that appeared recently in Cooking Light magazine. It's easy to prepare even though skinning the bird is a bit of work (see the notes) and should be served with the sauce over rice or noodles.
| | |
| --- | --- |
| 1 whole | chicken (~3-4 pounds), skinned |
| ¾ cup | soy sauce |
| ½ cup | water |
| ¼ cup | Sake (rice wine), or substitute dry sherry |
| 1 tablespoon | sugar |
| 2 tablespoons | thinly sliced fresh ginger |
| 1 whole | head of garlic, cloves separated, crushed and peeled |
| 1/3 cup | thinly sliced scallions |
| ¼ cup | chopped unsalted, dry roasted peanuts |
Preheat oven to 325 degrees.
Combine soy sauce, water, Sake, sugar, ginger and garlic in a Dutch oven or other covered, oven proof pan big enough to hold the bird. Bring to a boil, cover and remove from heat to steep for 10 minutes.
Add chicken, breast side down and return to a boil. Cover and place in the oven to braise. Every 15 minutes remove from the oven and turn the bird over.
After 45 minutes in the oven remove and let chicken stand in the braising liquid, breast side down, for another 20 minutes. Transfer chicken to a cutting board , reserving the cooking liquid, and let stand until cooled and ready to carve.
Strain the cooking liquid, discarding the solids, and return to a pot and bring to a boil. Allow to cook until reduced to about a half a cup remains.
When the chicken has cooled, remove the meat from the bones, cutting into bite-sized pieces. Place the noodles or rice on a platter arranging the chicken pieces on top garnished with the scallions and peanuts. Drizzle with the sauce and serve.
Notes:
When skinng the bird it's very helpful to grab the skin with paper towels. This gives you a much better grip. Then with a knife in the other hand a few judicial cuts here and there should allow you to remove the skin fairly quickly (the wings will be hard but don't worry if you can't remove it all.)

I recommend using a "lite" or salt reduced soy sauce to cut down the overall saltiness of the dish, but it's not necessary.