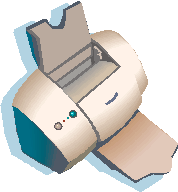 Printer Friendly
Smokey Beef Ribs
When I use the smoker it's normally for pork or poultry, I rarely do beef. I've smoked a few briskets, but they have never been a favorite (must be the southerner in me - southerners do pork ☺) But a while back I stumbled onto these beautiful looking beef short ribs, at Sam's Club, so I thought I'd give them a shot. The slabs are cut across the rib bones, whereas with pork ribs the slabs are cut between the ribs. Anyway, my whole family is very glad I tried them! Simply delicious, smoky, beefy flavor. As with pork ribs you should figure about 1 pound per person for normal appetites.
| | |
| --- | --- |
| 1+ pound per person | beef ribs |
| 2-3 tablespoons per pound | pepper-garlic spice rub |
| your favorite (or mine) | finishing sauce |
| Marinade (see notes) | |
| 1/3 cup | dark beer (see notes) |
| 1/3 cup | soy sauce |
| 1/3 cup | Dijon mustard |
| ¼ cup | brown sugar |
| 1 small | onion, minced |
| 1 teaspoon | Worcestershire sauce |
The night before smoking (barbecuing) rub the ribs thoroughly with the spice rub. Prepare the marinade by combining the marinade ingredients in a bowl. Place the ribs into seal-top plastic bag(s), pour in the marinade, seal and marinate in the fridge, turning occasionally, until about one hour before your ready to move them to the smoker. Remove the ribs from the baggie(s) and discard the marinade.
Prepare the smoker for barbecuing, and when the temperature in the cooking chamber is approximately 220º, transfer the ribs to the cooking grates. Barbecue for 4 hours using your favorite wood chunks for smoke (I prefer hickory.) About 15 minutes before the ribs are done slather them with the finishing sauce, and return to the smoker to finish cooking. An additional 15-20 minutes should allow the sauce to bake on nicely.
Be careful when you remove them from the smoker, as they will be falling off the bone. Serve with additional sauce at the table.
Notes:
This quantity of marinade is enough for 3-4 pounds of ribs, adjust accordingly.
The beer is actually used for more than just it's flavor. Alcohol acts on many foods to unlock flavor compounds that would otherwise remain dormant.
If you're in a rush you can reduce the marinating time to a minimum of 2 hours, but they won't be as well flavored.