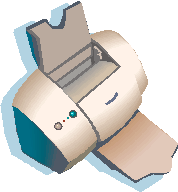 Printer Friendly
Sautéed Corn with Bourbon and Cream
Okay, I know it sounds strange, but the bourbon, while distinctive, is subtle, and the resulting flavor combination is delicious. The recipe was inspired by one from Gourmet Magazine, but I've altered it quite a bit as the original needed a bit of punching up. Especially by using a longer, and more aggressive, sautéing period to help break down the corn starches. Serves 4 as a side dish.
| | |
| --- | --- |
| ¼ cup | unsalted butter |
| ~3 cups | corn kernels, fresh or frozen |
| 1 medium | onion, diced |
| 1 medium | red bell pepper, diced |
| 3 cloves | garlic, minced |
| ~¾ cup | whipping cream, divided |
| ¼ cup | bourbon |
| 1 bunch | scallions (green parts), chopped |
Melt the butter in a heavy skillet over medium heat. Add the onion and peppers, and sauté until softened, about 4-5 minutes. Add the garlic and cook until fragrant, about another minute.
Add the corn and sauté for 7-8 minutes, stirring frequently. Briefly remove the skillet from the heat and add the bourbon and half the cream. Return to the fire, increasing the heat to medium-high. Cook until the liquid has reduced by about two-thirds, stirring frequently. Using a potato masher, gently mash some of the corn kernels to release some of the starch. Add the remaining cream and the green onions and cook until the liquid lightly coats the corn when stirred, another 2-3 minutes (stir often as the mixture may start to stick during this period.)
Serve immediately.