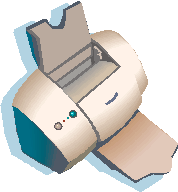 Printer Friendly
Sausage Wonton Stars
This is one of those wonderfully simple-to-make appetizers that everyone loves. At gatherings with our friends these little goodies are always gone before anything else. The original recipe is from Quick Cooking, and that is presented here. But it is so adaptable that we often modify it to suit our guests; we almost always make a vegetarian version. Yield is about 4 dozen.
| | |
| --- | --- |
| 1 12 ounce package | wonton wrappers (see notes) |
| 1 pound | bulk pork sausage (see notes) |
| 8 ounces | Colby cheese, shredded |
| ½ medium | green bell pepper |
| ½ medium | red bell pepper |
| 2 bunches | scallions, finely diced |
| ½ cup | ranch salad dressing |
Preheat oven to 350º.
Lightly press wonton wrappers onto the bottom, and up the sides of greased miniature muffin cups (cooking spray works fine.) Bake for about 5 minutes, or until edges are browned. Set aside to cool.
In a large skillet, brown the sausage; drain. Stir in the peppers, cheese, onions and salad dressing until thoroughly combined. Spoon a tablespoon of the pork mixture into each wonton cup. At this point everything may be held over for quite some time until ready to heat and serve.
When ready to serve bake for 6-7 minutes, or until heated through. Serve immediately.
Notes:
Wonton wrappers can be found in most large grocery stores (often in the produce section) or any oriental market.
You can use a commercially available pork sausage, or you can use ground pork and my country sausage seasoning to make your own.
Colby cheese is fairly bland so using something different is a great way to change up the flavors. I like to use smoked gouda.
The bell peppers work great, but switching to poblanos or jalapenos is a great alternative.
Same thing applies to the salad dressing -- be creative!