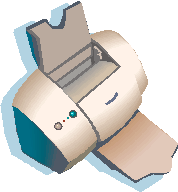 Printer Friendly
Sara's Meatballs
Most, albeit not all, meatball recipes are bound for Italian dishes. The ingredients give them away: basil/oregano, Parmesan cheese, fresh parsley, etc. While these can be terrific they just don't fit for something like Stroganoff, for example.. Actually this recipe is lifted from a Stroganoff recipe from one my all-time favorite chefs, Sara Moulton. She was one of the giants (no pun intended) of food network before it sold its soul to entertainment TV. These are incredibly delicious meatballs, especially if eaten as leftovers. This extra time for the flavors to meld works wonders.
| | |
| --- | --- |
| 1 pound | ground chuck (80/20 - see notes) |
| 1 small | onion, minced |
| 2 cloves | garlic, minced |
| 1 teaspoon | kosher salt (½ teaspoon table salt) |
| 1 teaspoon | ground black pepper |
| ½ cup or more | unflavored bread crumbs I prefer Panko (see notes) |
| 2 large | egg yolks - read carefully, that's yolks |
| 2 Tablespoons | olive oil |
Combine all except the oil is a large bowl. Mix well and form into meatballs about 1" in diameter. Heat the oil in a large non-stick skillet over medium-high heat. Add the meatballs and cook, shaking and turning until well browned, about 5 minutes. Don't crowd the pan working in batches if necessary.
Notes:
Leaner cuts of meat can mean less flavorful - after all the fat is where the flavor is.
This wasn't enough bread crumbs when I made them. I don't really see the point of adding extra water, so I may eliminate that next time and see how they come out.
¼ ½ ¾ o