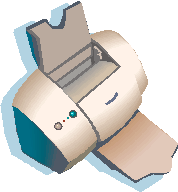 Printer Friendly
Hearty Potato and Cheddar Soup with Bacon
You want to trust me when I say that this is definitely not health food, but, oh my, is it ever delicious. The recipe comes from one of my favorite chefs, Wolfgang Puck. After dear wife had a similar dish at wonderful waterside restaurant in Cape Coral, Florida, I recalled having seen a similar recipe in one cookbooks I had at home. It turned out to be one of Wolfgang's, Live, Love, Eat! Believe me you won't want to stop eating one you try this!
| | |
| --- | --- |
| ¼ pound | smoked bacon, coarsely chopped |
| ½ stick | unsalted butter |
| 2 small | leeks trimmed, washed and chopped |
| 1 large | onion, chopped |
| 1 large | carrot, peeled and chopped |
| 1 clove | garlic, minced |
| ½ cup | AP flour |
| 6 cups | chicken broth |
| ~3 pounds | russet potatoes, peeled and cut into ½" cubes |
| 1 pound | sharp cheddar cheese, shredded |
| 1 cup | heavy cream |
| ½ teaspoon salt | |
| ¼ teaspoon | black pepper |
| ½ cup | thinly sliced scallions for garnish |
Put the bacon in a soup pot over medium heat and cook the bacon until it renders it's fat and has crisped, but isn't too brown. Using a slotted spoon remove the bacon to paper towels to drain. Pour off all but 1 tablespoon of the bacon drippings.
Add the butter to the pot and melt over medium heat. Add the leeks, onion and carrot to the pot and cook until the onion is translucent, about 5 minutes or so. Add the garlic and cook until it is aromatic, about another minute. Sprinkle in the flour and stir with the veggies until the fat has been absorbed and any lumps have disappeared. Gradually pour in the broth, stirring constantly. Add the potatoes, raise the heat, and bring liquid to a boil. Reduce heat and simmer until the potatoes are tender, about 15-20 minutes.
Put the shredded cheese into a large mixing bowl and, stirring constantly, ladle in about open-quarter of the hot liquid. When the cheese has melted and the mixture is smooth return to the soup pot stirring well to combine. Gradually add the heavy cream. Check for salt and pepper. When the soup is thick and almost to a boil serve with a garnish of scallion greens.
Notes: I modified his recipe a bit from the original, mostly to accommodate what I had on hand. I omitted the leeks and salt, added a great deal more pepper, and used ½ cheddar along with ½ Monterey jack instead of all cheddar. It was still outstanding, and plenty salty from the cheeses. Also, to suit family preferences, I did not add the crisped bacon back to the pot.