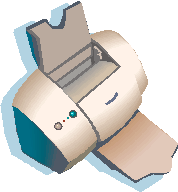 Printer Friendly
This has been a family tradition and favorite for many years; I've never encountered this anywhere else. The recipe gets its name from the Aquascaliente region of north central Mexico. The original idea for the recipe came from Mexican Cooking (see notes) but has been extensively modified, substituting boneless chicken for original bone-in breasts as well as the method for preparing the chicken prior to simmering in the broth. Do not consider the use of cinnamon and clove optional since this gives the dish it's signature flavor. This is easy to prepare and will dazzle your friends. Serve with a pot of yellow rice.
| | |
| --- | --- |
| 2 medium size | boneless chicken breasts cut in half horizontally to make four servings |
| ¼ cup | flour |
| 4 tablespoon | olive oil |
| 4 tablespoon | butter |
| 1 small | onion, thinly sliced |
| 1 clove | garlic, minced |
| 1 15oz can | diced tomatoes |
| 1 medium | bell pepper, thinly sliced (see notes) |
| 1 tablespoon | lemon juice |
| 1 teaspoon | sugar |
| 1 teaspoon | salt |
| 1 teaspoon | black pepper |
| 1 teaspoon | dried oregano (preferably Mexican) |
| ¼ teaspoon | ground cinnamon |
| ¼ teaspoon | ground cloves |
| 16 ounces | chicken broth |
| 2 teaspoon | cornstarch |
Wash the breasts and trim away any fat. Combine the flour, salt, pepper(s) and oregano in a plastic bag and shake well to mix. Drop each breast half in the bag with the flour mixture and shake to coat the chicken thoroughly. Place the breasts on a platter and set in the refrigerator for a half-hour. This allows the flour coating to adhere to the chicken and prevent it from coming off in the pan while browning.
Heat the oil and butter in a large skillet over medium heat. Brown the chicken for 3 minutes on the first side until golden brown. Turn the chicken and brown the second side for 3 minutes. When the second side is browned add onion, bell pepper and garlic and cook 5 minutes more. Add tomatoes, lemon juice, sugar, cloves, cinnamon and a half of a cup of water. Cover and slowly simmer 10 minutes or till chicken is tender. Check for doneness and, when ready, remove chicken to platter.
Add broth to skillet. Combine corn starch and 2 tablespoons cold water and add to skillet. Cook and stir until thicken. Serve chicken smothered in the gravy with extra on the side for the rice.
Notes:
Mexican Cooking was one of a series of cookbooks from Sunset Cookbooks. They were aimed at the home cook and were often found at the checkout aisles of supermarkets back in the 70s and 80s. This was, in fact, where ours came from. There were a couple of our recipes that originated with the Sunset books, but this one was the most notable.
The original recipe calls for green bell pepper, but the sweeter, ripened bell peppers work just as well.