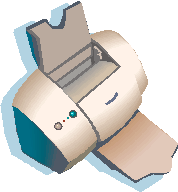 Printer Friendly
Penne with Roasted Tomatoes and Capers
Sometimes the simplest creations can be the best, and that's certainly the case with this easy and delicious pasta dish, inspired by a recipe in Cooking Light. The flavor of the roasted tomatoes combined with a slight tanginess from the lemon and capers, is just fantastic! The tomatoes make enough sauce for about 1 pound of pasta. The tomatoes can be roasted in advance and kept in the fridge.
| | |
| --- | --- |
| ~4 pounds | plum tomatoes |
| 1 pound | penne pasta |
| ¼ cup | chopped fresh parsley |
| 1½ teaspoons | dried crushed rosemary |
| zest | of one lemon |
| ½ teaspoon | salt |
| 1½ teaspoons | black pepper |
| 4 cloves | garlic, minced |
| 1 tablespoon | olive oil |
| For Each Serving | |
| 1 tablespoon | olive oil |
| 1 tablespoon | capers, drained and rinsed |
| splash | dry white wine |
| ¼ cup | grated Romano cheese |
Preheat the oven to 400 degrees.
Cut the tomatoes into quarters, lengthwise. Combine, in a large bowl, with parsley, spices, garlic, oil and zest, and toss to evenly coat the tomatoes. Spoon into a 9" x 13" baking dish, and cook in the oven for 40 minutes, stirring every 10 minutes or so.
Remove the tomatoes from the oven, and preheat the broiler. Cook the tomatoes under the broiler until they start to blacken, about 10-15 minutes, stirring every 5 minutes. Adjust salt and pepper to taste, and set aside to cool.
Prepare the pasta according to package instructions until al dente. Heat a skillet, over medium-high heat, with a tablespoon of oil and add pasta for one or two servings. Sauté until the pasta just begins to brown and takes on a nutty aroma. Add a tablespoon of capers per serving and some white wine. Allow to sauté, tossing frequently, until the wine has evaporated, about a minute. Add one quarter of the tomatoes per serving and continue sautéing until heated through. Add the Romano cheese and toss until incorporated and serve.
Notes: