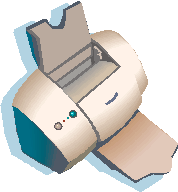 Printer Friendly
Bow Tie Pasta with Peanut Lime Vinaigrette
Thanks go out to AussieChef, another cyberfriend and fabulous cook, for this inspired creation. Only modest changes have been made to suit my personal preferences. This is wonderfully light and makes a fantastic side dish but can easily satisfy as a meal all by itself. A fresh, crusty baguette and a tossed salad and you have dinner! Best of all, when you make the vinaigrette make a double batch and put half in the fridge for a quick, easy after-work meal.
½ pound
uncooked bow tie pasta
½ cup
scallions, chopped (green parts only)
1 medium
red bell pepper, julienned
1/3 cup
roasted peanuts, crushed
For the Vinaigrette
1 tablespoon
fresh ginger, grated
2 cloves
garlic, minced
1 small
dried, hot chile
1 tablespoon
dried cilantro (or use fresh)
¼ cup
creamy peanut butter (I use Jiff)
1 medium
lime, juiced
1½ tablespoons
rice vinegar (or substitute white vinegar)
1½ tablespoons
soy sauce
2 teaspoons
light brown sugar
2/3 cup
canola oil (or substitute vegetable oil)
1 teaspoon
sesame oil
salt to taste
Prepare the pasta al dente, rinse, drain and set aside. Prepare the vinaigrette by combining all ingredients except oil in a blender. Whir until pureed. Continue to whir while slowly drizzling in the oil until it is completely incorporated. Allow to sit for at least one-half hour so flavors may blend. Toss the pasta with the scallions, red pepper and vinaigrette. Garnish with crushed peanuts.