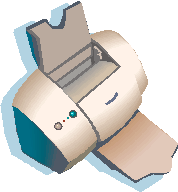 Printer Friendly
Massaman Curry with Potatoes and Peanuts
This Thai curry is less spicy and sweeter than the red or green curries. The curry paste is complicated to make but fortunately ready-made tins are available in local Asian markets, or online. Using the pre-made curry paste also greatly simplifies and speeds up the preparation. We like to serve this with basmati or jasmine rice. This recipe has been adapted from America's Test Kitchen.
| | |
| --- | --- |
| 1 teaspoon | peanut or vegetable oil |
| 1 cup | chicken broth |
| 1 13½ ounce can | coconut milk |
| 1 pound | Yukon Gold potatoes, unpeeled, cut into ¾ " pieces |
| 1 medium | onion, chopped |
| 1 large | red bell pepper cut into ¾" pieces |
| ½ cup | dry roasted, unsalted peanuts |
| 1 pound | boneless chicken thighs or large/extra large shrimp (21-25/26-30 count) - (see notes) |
| 2 teaspoons | grated lime zest |
In a large saucepan or wok heat the oil to medium heat and sauté the onions and peppers until they are just softened. Remove from wok and set aside. Add the curry paste to the skillet (with a bit more oil if needed) and stir constantly until paste begins to brown, about 2-3 minutes.
Stir in broth, coconut milk, potatoes, onion and pepper mixture and peanuts. Bring to a simmer stirring well to combine and cook until potatoes are just tender, 12 to 14 minutes. Add the chicken and allow to cook through, 10 to 12 minutes, If doing the curry with shrimp remove from heat, fold in the shrimp and allow to poach until bright pink, about 2 minutes. Finally stir in the in the lime zest.
Serve with rice.

Notes
If using chicken it should be cut into 1" pieces.
If using shrimp it needs to be shelled and deveined.
¼ ½ ¾ o