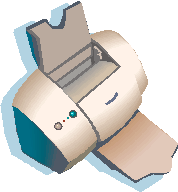 Printer Friendly
Jean's Cincinnati Chili
So, just where is the chili capital of the world? Why, Cincinnati naturally, where there are more chili parlors per capita than anywhere else in the United States. Of course, the chili in Cincinnati is not like any other chili in the United States either. Created by a Greek immigrant, who couldn't get these Midwesterners to eat the traditional Greek cooking he prepared in his small restaurant, this concoction became a huge success. By blending Mediterranean spices, with which he was most familiar, with locally loved ingredients such as ground beef, chili powder and cayenne pepper, and then serving the chili with choices of toppings, he propelled his small restaurant to local stardom. Soon, similar fare was being served in restaurants all over town and the popularity exists to this day. Oh, yeah, the guy also served his chili over frankfurters in a bun and chili dogs were born,
Many recipes abound, most of them well guarded family secrets, but everyone agrees it can't be true Cincinnati chili unless it contains cinnamon, allspice, cloves and bitter chocolate. This recipe was shared by a dear cyber friend, who serves this to her family in Michigan, and is so good, even your kids are gonna love it!
| | |
| --- | --- |
| 2 pounds | ground beef |
| 1 quart | water |
| 2 medium | onions, finely chopped |
| 4 cloves | garlic, minced |
| 16 ounces | tomato sauce |
| ½ ounce | bitter chocolate |
| ¼ teaspoon | allspice |
| ½ teaspoon | cayenne |
| 1 teaspoon | ground cumin |
| 4 tablespoons | chili powder |
| 1 large | bay leaf |
| 5 whole | cloves |
| 2 teaspoons | salt |
| 1 teaspoon | cinnamon |
| 2 teaspoons | Worcestershire sauce |
| 2 tablespoons | red wine vinegar |
Toppings:
Chopped onions
Shredded cheddar cheese
Drained kidney beans
Oyster crackers
In large saucepan, slowly boil ground beef and water for 30 minutes. Add rest of ingredients (not the toppings) and simmer about 3 hours uncovered. Serve over cooked spaghetti with choice of toppings and with garlic bread.
As with many soups and stews this is best when prepared a day or two ahead. Refrigerating overnight makes it easy to skim off fat before reheating.
Makes approximately 2 quarts sauce. This is also very good for chili dogs.