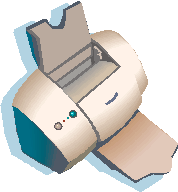 Printer Friendly
Jambalaya with Sausage and Shrimp
Many years ago I decided to modify this venerable recipe based on the gospel of Chef Paul Prudhomme. I'm foregoing the spicy, Portuguese Chourico sausage for a more traditional smoked sausage. Until recently smoked sausage, particularly Andouille, has been hard to find outside the south. I never cared much for Kielbasa, another popular substitute, because its strong flavor tended to dominate the other flavors. Now smoked sausage, even Andouille, is relatively easy to come by so it's time to make the change.
This recipe is absolutely marvelous; it is also fairly spicy. To tone down the heat cut the amount white, black and cayenne pepper in half.
Traditionalist say there is no substitute for cast iron skillets for this style of high heat cooking. The rationale being that the pan scrapings that accumulate on a cast iron skillet add to the flavor of the dish. Been there; done that. Do yourself a favor. Sacrifice the scrapings and use a stick free pan or wok.
| | |
| --- | --- |
| Seasoning Mix | |
| 4 small | bay leaves |
| 1 teaspoon | salt |
| ½ teaspoon | white pepper |
| 1 teaspoon | dry mustard |
| ½ teaspoon | cayenne (ground red pepper) |
| 1 teaspoon | file´ powder (optional) |
| ½ teaspoon | cumin |
| ½ teaspoon | black pepper |
| ½ teaspoon | dried thyme leaves |
| Ingredients | |
| 4 Tablespoons | margarine |
| 1 pound | Andouille (or other smoked sausage) sausage, diced, casing removed |
| 1 pound | medium shrimp, shelled and deveined |
| 1½ Cups | chopped onions |
| 1½ Cups | chopped celery |
| 1cup | green pepper, chopped |
| 1 Tablespoon | minced garlic |
| 2 Cups | uncooked rice (see note) |
| 4 Cups | beef, shrimp or chicken broth |
Combine the seasonings in a small bowl and set aside. In a large skillet or wok melt the margarine over high heat. Add the sausage; cook for five minutes, stirring occasionally. Drain most, but not all, of the excess oil, add the holy trinity (onion, celery and green pepper), seasoning mix and garlic. Stir well and continue cooking for 10 minutes, stirring frequently so as not to scorch, scraping the bottom of the pan well. Add the rice and cook five more minutes, stirring and scraping the bottom of the pan frequently.
Add the stock, stirring well. Bring mixture to a boil; reduce heat and simmer until liquid is absorbed, about twenty minutes, stirring occasionally near the end of the cooking time. While simmering prepare the shrimp. When the liquid has been absorbed add the shrimp, remove bay leaves, cover and let stand for about 10 minutes (this will allow the shrimp time to poach). When served with a salad and fresh, crunchy bread this is a meal in itself.
Note: My experience with this dish is that it can easily turn to mush if a good quality, long grain rice is not used. Over the years I have gradually switched to Basmati rice for all my dishes that call for rice. Unless you buy Basmati in an Indian or International grocer you'll find it pretty pricey. I'm not generally in the habit of making specific brand name recommendations, but in this case it can mean a lot if the wrong rice is used. So if you're unsure about which rice to use I recommend you go with Uncle Ben's converted white rice to reduce the chances of having the rice be mushy and sticky.
*