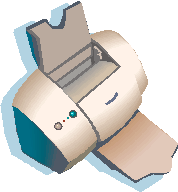 Printer Friendly
Indian Dal with Spinach
From the kitchen of Darling Daughter #2 comes this quick and delicious Indian Dal, a spicy lentil dish that can be eaten straight up as a soup or, as I prefer, served over Basmati rice. She recommends employing the Indian technique of using tempering oil wherein spices are sautéed in oil, and stirred in at the end of the cooking time to add a note of bright flavor to the deep simmered flavors that come out with longer cooking.
| | |
| --- | --- |
| 1 cup (~ ½ pound) | lentils, picked over and rinsed |
| ½ teaspoon | turmeric |
| 1 teaspoon | salt |
| 4 cups | water |
| 1-10 ounce package | frozen spinach |
| 1½ tablespoons | canola oil or Ghee (see notes) |
| 1½ teaspoons | cumin |
| 2 whole | dried, red chiles |
| 1 tablespoon | minced fresh ginger |
| 1 tablespoon | minced garlic |
| ½ teaspoon | cayenne |
| 1 whole | fresh green chile, minced (optional - see notes) |
| ¼ cup | chopped fresh cilantro (or substitute leaf parsley) |
| juice of ½ medium | lemon |
Bring the lentils to a boil in a large saucepan with the water, salt and turmeric. Skim off any foam that forms on the top, then reduce to a simmer and cover. Simmer for about 30 minutes until the lentils turn soft, but not yet mushy. At this point you can mash some of the lentils to thicken for serving over rice, or leave as is for serving as a soup. Add the spinach and cover. Cook for an additional 5 minutes
Heat the oil over medium-high heat in a small pan. Add the chiles, garlic and ginger and sauté until aromatic, about 1 minute. Remove from the heat and allow to cool slightly (about 30 seconds) before adding the cayenne (if the cayenne burns the fumes will fill your home - very unpleasant.)
Add one-half of the tempering oil, one-half of the cilantro, and one-half of the lemon juice, and simmer the Dal for an additional 5 minutes. Just before serving swirl in the remaining oil, cilantro and lemon juice.
Notes:
Ghee is clarified butter which is used extensively in Indian cooking. It's time consuming to make, and it doesn't keep well. I recommend the canola unless you must have the traditional dish.
Any green chile will do - jalapenos are easy to find. To lessen the heat of a fresh chile remove the seeds and veins.