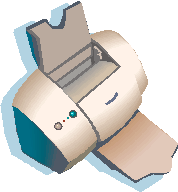 Printer Friendly
Holiday Rum Balls
These are soooo easy to make, and great fun to eat. They're not too sweet, and have a subtle, wonderful rum flavor. Even though you'll be tempted don't skimp on the resting time. They need the time to set up, and for the flavors to meld. This recipe comes courtesy of Lynn Kearney, and The Food TV Network.
| | |
| --- | --- |
| 2 cups | fine vanilla wafer crumbs (a food processor works great for this) |
| 1½ cups | confectioners sugar, divided |
| ½ cup | walnuts, toasted and chopped fine (see notes) |
| 4 tablespoons | dark rum |
| ¼ cup | corn syrup |
| 2 tablespoons | unsalted butter, melted |
In a large bowl combine wafer crumbs, 1 cup of the sugar, walnuts, rum, corn syrup and butter. Knead everything together well.
Roll into 1" balls and then roll them in the remaining sugar. Arrange on a baking sheet, cover well with plastic wrap and let sit for 48 hours.
Enjoy!
Notes:
Place the walnuts in a non-stick skillet over low heat. Toss them frequently as they begin to brown and develop a wonderful nutty aroma. Do not overcook! It's better to be under toasted than over toasted.