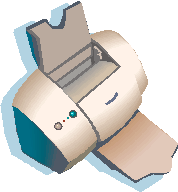 Printer Friendly
Grilled Chicken Kebabs with Lemon and Thyme
From Wolfgang Puck's cookbook, Live, Love, Eat!, comes this wonderful summertime entree. Long ago I became a believer that lemon can make just about any kind of meat or vegetable taste better, and this recipe confirms it! The original recipe calls for chicken and lemon wedges, but I like to add mushrooms and red bell peppers. Be creative! Almost any vegetable you can put on a skewer will work out great. This recipe serves four.
| | |
| --- | --- |
| 4 large | skinless, boneless chicken breast halves |
| 2-3 large | lemons, each cut into 4 wedges (depending on the number of kebabs you will make) |
| 3 tablespoons | olive oil |
| 2 tablespoons | fresh lemon juice |
| 1 medium | shallot, minced |
| 1 teaspoon | dried, crushed thyme |
| 2 cloves | garlic, minced |
| 1 teaspoon | finely grated lemon zest |
| ½ teaspoon | salt |
| ½ teaspoon | black pepper |
| metal or wooden | skewers (see notes) |
Whisk together the oil, lemon juice, shallot, thyme, garlic, zest, salt and pepper. Set aside. Cut each chicken breast into about 8 equal size chunks and add them to a one gallon zip lock baggie along with the marinade. Rub everything together to ensure even coating, and place in the fridge for about an hour.
While the grill is heating up prepare the kebabs. Thread the skewers with chicken pieces, allowing a little space in between to ensure even cooking, alternating with any other veggies you have decided to use. Add 1 lemon wedge to each skewer.
Grill the kebabs over medium heat until cooked through, about 8-10 minutes, turning once halfway through. Serve 2-3 kebabs per person, sprinkling the juice of each lemon wedge over the chicken and veggies.
Notes:
If using wooden skewers make sure to soak them in water for about a half hour before building the kebabs. This will prevent them from scorching on the grill.
If you adding veggies (mushrooms, bell peppers, onions, zucchini) to the kebabs you will probably want to double the amount of marinade.