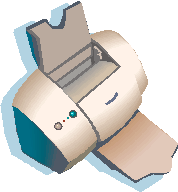 Printer Friendly
General Tso's Chicken
The classic takeout dinner from your local Chinese restaurant. Ah, yes! It must be Saturday night. Over the years I've resisted the idea of including a recipe for this dish even if I could find/create a worthy one. I mean it isn't even a true oriental dish. It was created by one of the many, many restaurants of this genre and then passed all over the damn country. But when this one passed across my desk from a very, dependable source - Epicurious - I decided to give this a try, and my family loved it! So here it is! Enjoy.
| | |
| --- | --- |
| ~1½ pounds | chicken, white or dark meat, cut into 1" chunks |
| ¼ cup plus 1 tablespoon | honey |
| ¼ cup | soy sauce |
| 1 large clove | garlic, finely minced |
| 3 tablespoons | unseasoned rice vinegar |
| 1 tablespoon | Sriracha |
| 1 tablespoon | tomato paste |
| 1" piece ginger | minced |
| 6 (or more) whole | dried red chiles (optional) |
| 2 teaspoons | salt |
| 1 teaspoon | black pepper, divided |
| 6 tablespoons | peanut oil (divided) |
Mix together the honey, soy sauce, garlic, vinegar, Sriracha, tomato pasted, ginger, 3 tablespoons water and ½ teaspoon of both the salt and pepper in a medium bowl and set aside.
Whisk cornstarch, 1½ teaspoons salt and ½ teaspoon pepper in large bowl. Add the chicken to cornstarch mixture and toss to coat. Add 3 tablespoons of the oil in a wok over high heat cook half of the chicken (see notes), until it is cooked through and a light brown crust forms, about 5 minutes. Transfer chicken to a plate and set aside. Heat remaining 3 tablespoons oil and cook remaining chicken for 5 minutes.
Add the chiles (if using) and cook, stirring and making sure the chiles make contact with bottom of pan until chicken is cooked through and the chiles have toasted and puffed. Stir in honey mixture. Return first batch of chicken to wok, toss to coat, and cook until sauce is reduced and thickened, about 2 minutes.
Serve with white rice preferably Jasmine of Basmati.
Notes:
¼ ½ ¾ o
.