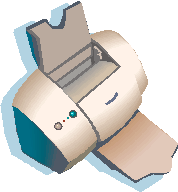 Printer Friendly
Garlic and Basil Roasted Potatoes
Adding fresh basil to this roasted potato recipe proved to be a stroke of genius. Of course, garden fresh basil has made a culinary genius out of many, many cooks. ☺ Serves 4.
| | |
| --- | --- |
| 2 pounds | red potatoes, scrubbed, dried and cut into bite sized wedges |
| 1 tablespoon | cornstarch |
| ½ teaspoon | granulated or powdered garlic |
| 3 tablespoons | olive oil |
| 1 tablespoon | unsalted butter, softened |
| 1 large clove | garlic, minced |
| 1 tablespoon | fresh basil, finely chopped (or 1 teaspoon dried) |
| 1 teaspoon | lemon zest |
| salt and pepper | |
Set oven rack to upper-middle position, place rimmed baking sheet on rack, and heat oven to 450º.
While oven is preheating toss the potatoes, cornstarch, garlic powder, ½ teaspoon each of salt and pepper together in a large bowl. Carefully remove heated baking sheet from oven, add oil and tilt baking sheet to spread the oil evenly. Place potatoes, cut side down, in a single layer on the baking sheet. Roast until browned around edges, about 30 minutes.
Clean the bowl, and while the potatoes are roasting mix in the butter, garlic, basil and zest. When cut side of potatoes have browned turn over onto their skin side and continue to roast until the are crisp and a deep golden brown - another 10 -15 minutes.
Transfer roasted potatoes to bowl with butter mixture and toss until evenly coated. Serve with additional salt and pepper.
Notes: