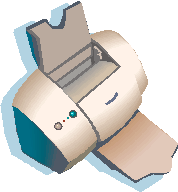 Printer Friendly
Fantastic French Onion Soup
When the wife and I were visiting Epcot Center at Disney World a while back, we had the best French onion soup we've ever eaten at the restaurant at the French Exposition on the lake. I've tried a few since then and nothing compared...until this! This recipe originated from Gourmet magazine, I've only modified it slightly. It should serve 4 generously and it scales perfectly if you wish fewer servings. Note that the amount of cheese and bread are per serving.
¼ cup
unsalted butter
6 large
sweet onions (about 5 pounds), thinly sliced
1 clove
garlic, minced
½ cup
brandy or good red wine
2 tablespoons
all-purpose flour
6 cups
beef broth, homemade or canned
2 slices
(1/2-inch thick) French bread, toasted, per serving
⅔ cup
coarsely grated Gruyere per serving
S&P to taste


Heat the butter in a soup pot over moderate heat. Add the onions and cook, stirring frequently, until caramelized (see note), about 40 minutes.
Add the garlic and cook, stirring, until fragrant, about 1 minute. Remove the pot from the heat and add the brandy.
Return the pot to the heat and cook, stirring occasionally, until almost dry. Sprinkle the onions with the flour and cook, stirring, for 3 minutes. While stirring, slowly add the broth. Bring the soup to a boil, lower the heat, and simmer, with the cover slightly ajar, about 20 minutes. Season the soup with salt and pepper.

Arrange a rack about 4 inches from the broiler and preheat.

Arrange 6 ovenproof crocks or deep soup bowls on a baking sheet and ladle the hot soup into them. Arrange 2 slices of toasted bread on top of each soup and sprinkle with the cheese.

Broil the soups until the cheese is melted and bubbling. Serve immediately.

Note: The onions should be a deep golden brown. They may appear as though they are burning, but the wonderful browned bits left behind will come up when the brandy or wine is added and add depth to the flavor of the soup.