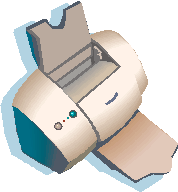 Printer Friendly
Country Sausage Quiche
It's amazing where ideas can originate, and this recipe certainly makes the point; would you believe a wall calendar? When I spotted it the idea of all that wonderful country sausage flavor rolled up in a cheesy quiche was too much to ignore. With a little creativity this delicious and flexible dish was born. Mmmm! Breakfast in a pie shell ☺ It makes enough for 2, 9" deep dish pie crusts.
| | |
| --- | --- |
| 2-9" | pie crusts (see notes) |
| 1 pound | ground pork (see notes) |
| ¼ cup (or more to taste) | country sausage seasoning |
| 3 medium cloves | garlic, minced |
| 1 medium | onion, chopped |
| 2 tablespoons | unsalted butter |
| 8-12 ounces | fresh spinach, washed and dried |
| 8 ounces | sharp cheddar cheese, grated (divided) |
| 2 cups | light cream |
| 8 large | eggs, lightly beaten |
Prepare pie shells and set aside. Preheat oven to 375º.
Brown the pork well in a hot skillet, breaking apart. . Remove pork from skillet, drain and set aside. Reduce the heat to medium, add the butter to the skillet and sauté the onions until softened, about 8-10 minutes. Add the garlic and sauté until aromatic, about 1 additional minute. Add the spinach to the skillet and toss with the onion and garlic (the spinach will wilt dramatically as it heats up.) Return the sausage to the pan together with ½ of the sausage seasoning, and when thoroughly heated and combined set the mixture aside.
In a medium bowl combine eggs, cream, and the remainder of the sausage seasoning.
Sprinkle the cheese into the bottoms of the pie crusts. Add the sausage mixture on top of the cheese. Pour egg mixture over the sausage.
Bake in oven for 45 minutes. The top should be a golden brown, and a knife inserted halfway between the center of the crust and the edge should come out clean. Allow the quiche to setup for 10 minutes before serving.
Notes:
My recipe for flaky pie crusts is very, very good, but if time is an issue substitute the store bought 9" deep dish pie crusts.
If you don't want to bother seasoning the pork to make your own country sausage feel free to substitute a store bought sausage such as Jimmy Dean brand.