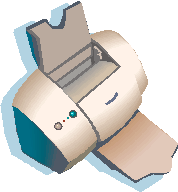 Printer Friendly
Chile-Garlic Shrimp
I adapted the technique for flambéing the shrimp from a recipe in Cook's Illustrated. It not only is sure to impress your guests but it acts to caramelize the sugars in the brandy which provides the shrimp with a delicious flavor
| | |
| --- | --- |
| 1 pound | large (31-35 count) raw shrimp |
| 1 tablespoon | crushed red pepper |
| ¼ cup | olive oil |
| ¼ cup | cognac or brandy |
| ¾ teaspoon | salt |
| 1 cup | dry white wine |
| 10 cloves | garlic |
| ¼ cup | minced fresh parsley |
Toss the shrimp, red pepper flakes, 2 tablespoons olive oil, and salt in together in a bowl.
Heat a large, heavy skillet over high heat for 4 minutes.
Add the shrimp and quickly spread in single layer; cook, without stirring, until bottoms of shrimp turn spotty brown, about 30 seconds. Off heat, stir to turn shrimp, and add cognac; let stand off heat until cognac warms slightly, about 5 seconds, and return pan to high heat. Wave lit match over skillet until cognac ignites; shake skillet until flames subside, transfer shrimp to medium bowl, and set aside.
Off heat, cool now-empty skillet 2 minutes; return to burner and reduce heat to low. Add remaining olive oil and about ¾ of the garlic; cook, stirring constantly, until garlic foams and is sticky and straw-colored, 7 to 10 minutes. Add the wine and the salt and simmer to reduce the wine by half. Stir in reserved shrimp and accumulated juices, remaining garlic, and parsley and simmer until shrimp have heated through, about 1 minute longer.
Serve immediately.