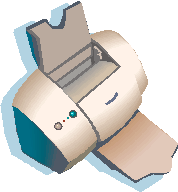 Printer Friendly
Caribbean Fried Rice
Fried rice in the Caribbean? Well, maybe. After all, Chinese immigrants were used for many years on the vast sugar plantations in the West Indies, and we know that they contributed much to the food culture we now think of as "Island cooking." But, even if you can't find it there, this dish will deliver a bit of island flavor to your table.
~4-6 cups
cooked rice (the rice should be very dry)
2 tablespoons
peanut or olive oil
2 cloves
garlic, minced
1 bunch
scallions, diced

˝

cup
red bell pepper, finely diced
1 teaspoon
turmeric
˝ teaspoon
ground cumin
1 pinch
cinnamon
1 teaspoon
salt
1 medium
dried chile, crushed (optional) *see note
2 large
eggs, beaten
Heat the oil over medium heat and sauté the scallions and bell pepper until softened, about 1-2 minutes. Add the garlic and sauté just until aromatic, about 1 minute longer.
Add the beaten eggs and scramble, breaking up the large pieces. Keep frying beyond the usual scrambled egg stage until the concoction is quite dry, but try not to let the eggs start browning (a few brown spots are OK).
Add the turmeric, cumin, cinnamon, salt, and combine well with the egg mixture. Add the rice and toss until thoroughly combined; stir fry over medium high heat for 3-4 minutes.
Note:
Authenticity would call for using a Scotch Bonnet or Habanero, the chiles of choice in island cooking. Be forewarned however that they are exceptionally hot, and even one in this recipe may be too much for many people. If you're concerned about the heat I advise using less than a whole bonnie or hab rather than using a different type of chile. In any case, this dish is still scrumptious without any chile at all.
When handling chiles this hot you should handle them with rubber gloves, and take care not to rub any of the oils on your skin.