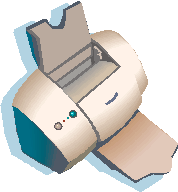 Printer Friendly
Carbonnade á la Flamande
Carbonnade (accent on the last syllable) is a French term for meat cooked over hot coals, or an open flame (think grilling), so it's a mystery to me why this famous Belgian stew carries this moniker. But by any name you wish this is one delicious dish. It's a true meat lovers delight; beef, beer and onions! This recipe from Cook's Illustrated works wonderfully producing a dish with melt-in-your-mouth beef, and a deep, hearty flavor. Served with egg noodles it comfortably serves six.
| | |
| --- | --- |
| 3-3½ pounds | stewing beef, trimmed and cut into 1" pieces (see notes) |
| 4 tablespoons | vegetable oil |
| 2 pounds | yellow onions, sliced ¼" thick |
| 1 tablespoon | tomato paste |
| 2 cloves | garlic, minced or pressed |
| 3 tablespoons | AP flour |
| ¾ cup | beef broth |
| ¾ cup | chicken broth |
| 1-12 ounce bottle | dark beer (see notes) |
| 4 sprigs | thyme, tied with kitchen twine |
| 2 whole | bay leaves |
| 1 tablespoon | cider vinegar |
| S&P to taste | |
Preheat oven to 300°.
Dry beef with paper towels and sprinkle generously with salt and pepper. Heat 1 tablespoon oil In a Dutch oven, or other oven proof, lidded skillet large enough to hold all ingredients, over medium-high heat (the pan should be very hot before adding beef.) Brown one-third of the beef well, turning with tongs to brown all over, about 5 minutes in all. Remove from pan and set aside.
Repeat this procedure with remaining beef adding a tablespoon of oil before each batch. If the bits of meat sticking to the bottom of the pan (the fond) are browning excessively, add some of the broth and deglaze the pan. Pour the fond and broth from the pan in with the reserved brown meat.
Add the last tablespoon of oil to the pan and lower the heat to medium-low. Add the onions, ½ teaspoon of salt and the tomato paste. Using a wooden spatula scrape the bottom of the pan to loosen any remaining fond tossing all ingredients to combine. Cook until the onions are lightly browned, about 15 minutes. Add the garlic and stir together until the garlic becomes aromatic, about 30 seconds.
Sprinkle the flour over the onions and stir to combine. Continue to stir and cook the onions for about 2 minutes.
Add the broth, beer, bay leaves, thyme and vinegar and stir well to combine. Add the reserved beef, and salt and pepper to taste. Increase heat and bring to a full simmer, stirring occasionally. Cover the pan, or Dutch oven, leaving the lid partially askew, and place in the oven. Cook in the oven for about 2 hours, or until the beef is fork tender
Notes:
When braising beef, as in this stew, you should try and select a cut from the chuck. The chuck comes from the forequarter of the animal, and has the right amount of fat and marbling for this style of cooking. I use the blade steaks, at least 1" thick, but a good chuck roast would also work well.
In Belgium this dish is traditionally made with Trappist ale, which can be hard to find. Good substitutes would be Newcastle Brown Ale, or Guinness Extra Stout.