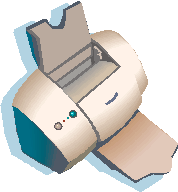 Printer Friendly
Braised Green Beans with Tomato and Bacon
Braising the beans intensifies their flavor in a way that cannot be duplicated by steaming. The bacon and tomato adds additional flavor that makes ordinary green beans special.
| | |
| --- | --- |
| ½ pound | green beans, washed, trimmed and snapped |
| 2 strips | bacon, chopped |
| 2 medium | shallots, thinly sliced |
| 3 cloves | garlic, minced |
| 2 cups | diced tomatoes |
| ¾ cup | chicken or vegetable broth |
Using a pan large enough to hold all of the ingredients, as well as a tight fitting lid, fry the bacon pieces until the fat has been rendered. Add the green beans, shallots and garlic and sauté for another minute or two until the shallots begin to soften. Add the broth and allow it to come to a simmer. Cover the pan, reduce the heat and allow to cook for about 20 minutes. Uncover, increase the heat and continue to cook until the broth has almost evaporated, another 10 to 15 minutes. Add the tomato, stir to combine and allow to heat through completely.