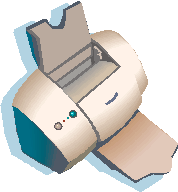 Printer Friendly
Big Daddy's Black Bean Salsa
Salsas are always a big hit, and this is no exception. I made a double recipe to take on a three day camping trip with my son and my brother, and not a bite made it home. Adjust the heat by changing the amount of hot sauce used.
| | |
| --- | --- |
| 2 16-oz cans | black beans, drained and rinsed |
| 2 small cans | green chiles, chopped |
| 1 small | sweet onion, preferably Vidalia, minced |
| 2 large | Anchos (dried Pablano chiles) |
| 1 medium | red bell pepper, roasted, peeled, seeded and chopped |
| 1 medium | tomato, chopped |
| 2 tablespoons | cider vinegar |
| ½ cup | olive oil |
| 3 cloves | garlic, pressed or finely minced |
| 1 tablespoon | Mexican oregano (see notes) |
| 1 tablespoon | dried, crushed chipotle |
| 1 tablespoon | hot sauce such as Cholula (see notes) |
| 1 tablespoon | Worcestershire sauce |
| 1 tablespoon | cumin |
| 1 teaspoon | black pepper |
| ½ | lime, juiced |
Remove the seeds and stem from the Ancho chiles. Put the chiles into a small saucepan and cover with water. Bring to a boil, reduce heat and simmer for 15 minutes. When done remove from heat, cover and set aside for an additional 15 minutes.
Put the beans, green chiles, onion, bell pepper, and tomato in a mixing bowl and toss to mix.
When the Anchos are ready place them in a blender along with the remaining ingredients except the oil and lime juice and whir until pureed. Add the oil in a slow steady stream. Once the vinaigrette is mixed add it to the salsa and mix well. Sprinkle the lime juice over the salsa and place in fridge for at least 4 hours and preferably overnight.
Notes:
Cholula is, in the opinion of many foodies including myself, the very best Mexican hot sauce. It's medium-hot so everyone can enjoy it, and it has a delicious flavor unlike many of the classics (e.g. Tabasco or Louisiana Hot Sauce) which are too heavy on the vinegar overriding the other flavors.
Mexican oregano isn't related to the Mediterranean version that we all love which is in the

mint plant family

Lamiaceae.

Mexican oregano

, on the other hand, is from a different plant family altogeth

er

,

Verbenaceae

(click to learn more).