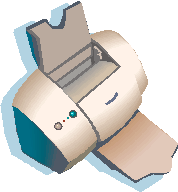 Printer Friendly
Beef and Cheddar Casserole
This is really great. It's very tasty (especially after sitting in the fridge overnight), and it is easy to prepare on a weeknight. Inspired by a recipe from Epicurious.
| | |
| --- | --- |
| 3 cups | wide egg noodles (about ½ pound) |
| 1½ cups | light sour cream |
| 1 pound | ground beef |
| ½ cup | grated Parmesan |
| 1 medium | red bell pepper, seeded and chopped |
| 1 bunch | scallions (white and green parts), trimmed and finely chopped |
| 2 tablespoons | tomato paste |
| 1 14½ ounce can | diced tomatoes |
| 2 cups | shredded cheese (see notes) |
| 1 teaspoon | dried basil |
| 1 teaspoon | dried Mediterranean oregano |
| Olive oil | |
| salt and pepper | |
Preheat the oven to 425º F, and spray a 2-quart baking dish (8x8) with Pam.
Cook the noodles until they are still a little shy of al dente. They need to somewhat undercooked as they absorb the juices in the casserole dish. When ready drain but do not rinse the noodles and put in the baking dish. Add the sour cream, Parmesan and salt and toss to combine.
Heat a tablespoon of the oil in a large skillet over medium-high heat. Add the ground beef and brown until cooked through. Drain all but one tablespoon of the liquid left in the pan and add the peppers and scallions. Sauté until crisp-tender about 3-4 minutes. Add the tomato paste, seasonings and ½ teaspoon of salt. Add the diced tomatoes and bring to a simmer while stirring to combine everything. Simmer for about 4-5 minutes.
Pour the beef mixture over the noodles and bake on the middle rack of the oven until the edges are bubbling, 15 to 20 minutes. Top with the shredded cheese and return to the oven just long enough to melt the cheese (see notes). Let stand for 15 to 20 minutes before serving
Notes:
Use cheddar or any good melting cheese (e.g. jack, fontina, Havarti, gouda).
And this from one of my favorite chefs, Sara Moulten: "

When melting cheese, the following tips will help insure a smooth sauce. Bring the cheese to room temperature before using, grate or finely chop the cheese, thicken the sauce before adding the cheese, and heat only until the cheese has melted.

"