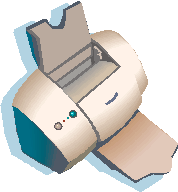 Printer Friendly
Big Daddy's Beef Stew
There must be as many beef stew recipes as there are cooks, but there are ways to punch up this all-American classic without drifting too far from tradition, and I think this is as good as it gets. Served with a salad, and a good crusty bread, this is all you need for a great dinner ☺
| | |
| --- | --- |
| 2-3 pound | boneless chuck shoulder roast (see notes) |
| 3-4 medium | russet potatoes, cut into 1" pieces |
| 3 ribs | celery, chopped |
| 3 large | carrots, peeled and sliced |
| 2 medium | yellow onions, chopped |
| 1 cup | red wine (see notes) |
| 2 cups | beef broth |
| 1 tablespoon | Worcestershire sauce |
| 6 cloves | garlic, minced |
| 2 whole | bay leaves |
| 2 teaspoons | salt, divided |
| 2 teaspoons | ground black pepper, divided |
| 1 tablespoon | paprika |
| 1 teaspoon | dried thyme |
| 1 pinch | allspice |
| 2-3 tablespoons | olive oil |
| 3 tablespoons | unsalted butter |
| 1 cup | AP flour |
Preheat oven to 325º.
Trim the roast of excess fat and cut into 1-2" cubes. Add the flour and half of the salt and pepper into a one gallon baggie and shake to combine. Sprinkle the beef with the remainder of the the salt and pepper, and toss in the flour a few pieces at a time. Knock off excess flour and set aside. Repeat until all beef chunks are floured. Reserve remaining flour.
Heat a large oven-proof skillet, or Dutch oven, over medium-high heat. Swirl in the oil to coat the pan and brown the beef chunks well on all sides. Do this in batches so as not to cool the pan excessively. Add a little additional oil between batches if necessary. When all the beef is browned there should be lots of browned bits (called fond) sticking to the bottom of the pan.
Remove the skillet momentarily from the heat and pour in the wine; return to heat to deglaze the pan, scraping to remove all the fond from the bottom. Return the beef to the pan. Add the remaining ingredients except for the potatoes, carrots, celery and butter, and return the mixture to a boil. Cover the pan and place in the oven for 1½ hours.
Remove the pan from the oven and add the carrots, potatoes and celery. Return to a boil, cover and return pan to the oven to finish cooking. About 30-40 minutes or until veggies are tender. Remove from oven and return to the stovetop over medium heat.
Make a roux by melting the butter in a small saucepan; add 3 tablespoons of the reserved flour and cook, stirring constantly for about a minute. Add the roux to the stew a tablespoon at a time until the proper thickness is obtained (your decision :)
Notes:
A boneless chuck shoulder roast is perfect for stewing. The precut stew meat found in most markets is usually mystery meat often coming from different parts of the cow. At the least this can mean uneven cooking and, in any case, it is generally not very good quality. A boneless chuck shoulder roast is fairly inexpensive and the perfect ratio of fat to lean to stand up to long braising times. It's more than worth the extra effort.
The wine does not have to be expensive, but it shouldn't be Ripple either. The rule of thumb is, if it's good enough to drink it's good enough to cook with.