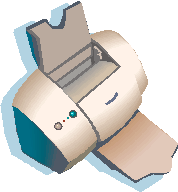 Printer Friendly
Baked Brown Rice with Black Beans
While brown rice is not traditional Mexican fare this recipe certainly qualifies as southwestern style Tex-Mex. The brown rice adds a crunchy texture and nutty flavor that pairs wonderfully with the soft, creaminess of the beans. This recipe from America's Test Kitchen makes a flavorful side dish or can stand alone when paired with crunchy bread and a cold Negra Modelo. This is a keeper.
1 tablespoon
olive oil
1 medium
onion, diced
1 medium
Pablano chile, minced (see notes)
3 cloves
garlic, minced
2¼ cups
water
1 cup
chicken broth
1½ cups
long-grain brown rice (see notes)
1 teaspoon
salt
1 15 oz. can
black beans, rinsed and drained (see notes)
½ cup
minced fresh cilantro (see notes)

½

teaspoon
black pepper
1 teaspoon
cumin

½

teaspoon
crushed, dried chiles
lime wedges for serving

Pre-heat oven to 375o
Using a heavy bottom pan, or a Dutch oven, heat the oil over medium until shimmering, add the onions and bell pepper and sauté, stirring occasionally until softened and well browned, 12-14 minutes. Stir in the garlic, cumin, and black pepper and saute until aromatic, about 30 seconds.
Stir in the water and broth and bring to a boil. Add the rice and salt, cover and transfer the mix to the oven. Bake until liquid is absorbed and rice is tender (see notes), about 1 hour and 10 minutes. Add more liquid and adjust cooking time if necessary.
Remove pot from oven, add beans and fluff rice with a fork to incorporate. Replace lid and let sit for about 10 minutes. Garnish with cilantro and serve with lime wedges.
Notes
You may use a green Pablano or a red one. The green pepper is still immature - not fully ripened - and the flavor is "grassy" like most green vegetables. I like to use a red one (fully matured) when I can get one because as the pepper ripens it looses the grassy flavor and takes on it's own characteristic flavor. Generally when someone says they don't like green peppers they'll usually come around to the sweet colored ones (unless they are really stubborn.) You may also use an Anaheim chile which are quite a bit less spicy that the Pablano.
Brown rice takes much longer to cook than white rice. Even when done it is chewy which is sometimes thought not to be done by those inexperienced with the stuff. You can try adding additional water and extend the cooking but don't over do it.
Dry black beans have a superior flavor when rehydrated and cooked than does ready-to-eat (canned) beans. If you're not comfortable with cooking dry black beans take advantage of the quicker cooking time than the dry ones (as long as 3-4 hours.)
Cilantro is a standard ingredient in Mexican cooking, also used as a garnish. If you don't like it just omit it, or substitute fresh Italian parsley.
¼ ½ ¾ o
i