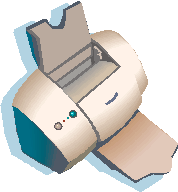 Printer Friendly
Pasta Aglia y Olio (pasta with garlic and olive oil)
This is a very easy to prepare meal. It is also food for the gods. I use 6 cloves of garlic but feel free to use as much as you like. The broccoli and walnuts can be thought of as optional and you should experiment with other additions, mushrooms for example, as the mood strike you. I mean, the idea here is basically pasta, garlic and oil, so be creative.
| | |
| --- | --- |
| ˝ cup | olive oil |
| 6 cloves | garlic, minced |
| 1 cup | broccoli florets, steamed |
| ˝ cup | walnuts, chopped |
| ˝ cup | Romano or parmesan cheese, grated |
| ˝ cup | fresh parsley, chopped |
| ˝ pound | pasta (I find the piece pasta, such as rigatoni or ziti, is preferable to strand pasta because it is easier to toss with the other ingredients) |
Cook the pasta al dente. Steam the broccoli florets until tender, being careful not to overcook. Heat the oil and sauté the garlic over medium heat until just aromatic, 1-2 minutes. Because the garlic is the star in this dish take care not to overcook it which can make it bitter.
Add the cooked pasta and toss, coating all the pasta in the oil and garlic. Add the broccoli, parsley and walnuts and toss until mixed. Add the grated cheese, along with salt and pepper to taste, and toss until well mixed and heated through.